Deutsche Website

---
City Guide Stralsund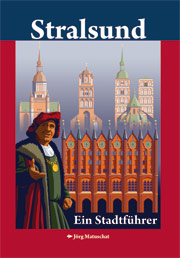 for guests of the Hanseatic city: A richly illustrated ramble through the present and history of the Hanseatic city of Stralsund with a map of the old town.
---
Book "Photographic time travel - manor houses & castles in Mecklenburg", volume 3
With the volume "Guts- und Herrenhäuser in Mecklenburg - Teil 2" our small team of authors could celebrate its first anniversary.
---

---
You can order the book here . . .
It was the fifth publication in this series to deal with this particular topic. And just like the volumes on the manor houses and stately homes on Rügen and in Vorpommern, the Mecklenburg editions are also very popular. We are very pleased about this.
We were also very pleased with the reports and letters from interested readers. Dr. Schwebke from Rostock also became aware of our books and made her collection of historical photographs available to us. It is important for her and other friends of our homeland to support us in our work. The numerous and extremely meaningful documents help us immensely and will flow into the next illustrated books.
We were often asked when the Schwerin Castle was being treated. That is the case in this volume.
We wish all readers much pleasure in this further photographic journey through time in Mecklenburg.
We would also be pleased to receive information about the respective manor houses by e-mail to info@gutshaeuser.de.
You can find these places in the book:
Technical data:
published June 2016
Paperback
Format A5 21 cm x 14,8 cm
148 pages
Price € 14,95
You can order the book here . . .