Deutsche Website

---
Manor house Manderow in calendar 2022
---
A manor house for a whole group!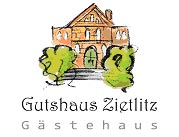 The guest house Zietlitz offers the suitable ambience for family celebrations, small seminars, groups of friends of historical manor houses; nature lovers, yoga groups and much more.
---
---
Manor House (Castle) Matgendorf
One clear attestation to the impressive architecture of the 19th century was erected by Chamberlain Cuno August Peter von der Kettenburg in the middle of an English garden in Matgendorf based on plans of the architect to the imperial court, Hermann Willebrand.
---

---

---
This was after the previous building had burned down in 1851. The estate was originally owned by the Schmeker and von Ribbeck families. In the 17th century, it was acquired by the von der Kettenburg family, who were from the Lüneburg area and had purchased land in Mecklenburg at that time. Economic collapse forced a sale of the estate to the Mecklenburg Landgesellschaft (Association for Rural Development) in 1927. The estate was subsequently divided up, and a settlement school was established in the manor house from 1930 to 1937.
After 1969, it served as a home for physically handicapped children, whereas another building was used as a school. Since July 1994, the manor house has housed a diaconal body for mentally handicapped people. The manor house was largely refurbished between 1985 and 1995.
Several stately oaks and beech trees, as well as an avenue of linden trees leading to a pond serve as a reminder of the original park. The park, which is still very well maintained and invites you to a relaxing stroll, also contains the burial site of the von der Kettenburg family.
---
Structure of ownership pre 1945:
| | |
| --- | --- |
| since 1621 | von der Kettenburg |
| (1781)-1811 | Vizelandmarshall Cuno Hans Josua von der Kettenburg (see Gottin, Tellow) |
| 1811-1831 | Johann Friedrich von der Kettenburg |
| 1831-1882 | Chamberlain Cuno August von der Kettenburg |
| 1882-1900 | Franz Freiherr von der Kettenburg (see Groß Wüstenfelde, Tellow) |
| 1900-1905 | Johann Babtist Freiherr von der Kettenburg (see Groß Wüstenfelde, Tellow) |
| 1905-1926 | Franz Freiherr von der Kettenburg (see Groß Wüstenfelde, Tellow) |
| 1927 | Mecklenburgische Landgesellschaft |
| 1936/38 | 25 settlements |

---
Keywords: