Deutsche Website

---
Travelling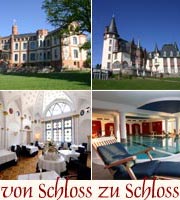 from castle to castle.
---
Castle Ralswiek in the calendar 2021
---
Roggow manor house in calendar 2021
---
Gutshaus Roggenhagen
Das Herrenhaus wurde 1728 unter der Familie von Glöden errichet. Nach einem Brand in der Mitte des 18. Jahrhunderts erfolgte eine Neuausstattung der Innenräume im Stil des Rokoko.
---

---

---
Seit 1795 befand sich das Gut im Besitz der Familie von Dewitz. Ein Verkauf erfolgte 1931, wobei das Herrenhaus und der Garten in Familienbesitz blieben. Letzte Besitzerin war Friederike von Dewitz, die auch nach 1945 auf dem Gut blieb und 1970 verstarb. Das Herrenhaus wurde am 1. Mai 1945 von russischen Soldaten gesprengt.
Roggenhagen finden Sie in der "Fotografischen Zeitreise Mecklenburg" Band 3

---
Keywords: