Deutsche Website

---
A manor house for a whole group!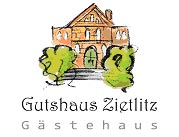 The guest house Zietlitz offers the suitable ambience for family celebrations, small seminars, groups of friends of historical manor houses; nature lovers, yoga groups and much more.
---
City Guide Stralsund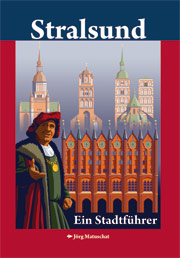 for guests of the Hanseatic city: A richly illustrated ramble through the present and history of the Hanseatic city of Stralsund with a map of the old town.
---
Manor House Zietlitz
On the edge of the Nossentiner-Schwinzer Heide Nature Park, in the middle of the Mecklenburg Lake District, lies Zietlitz. The manor house, cozy and restored with great sensitivity, is available for a restful and unique vacation experience.
---

---

---
Zietlitz was first mentioned in writing in the year 1331. The place has its origins in a farm village that belonged to the neighboring Dobbin estate, which in 1803 was in the possession of the von Lepel family. After 1825 Neu (New) Zietlitz and Hof Zietlitz (Zietlitz Farm) were laid out, with both being leased beginning in 1836. The manor house, a two-storey brick edifice, was erected in 1862. At this time it was owned by the von Brocken family, whose coat of arms and the date 1862 can be seen above the entrance. The last lessee, Herr Wiese, farmed the estate until 1943. Thereafter refugees found shelter in the house, and later it was used as lodging for trainees, accommodation for construction workers, and as a home for handicapped children. After reunification an artist acquired the house and rented out rooms.
The current owners renovated the manor, and now holiday guests can enjoy individually decorated double and larger-size rooms, a fireplace and television room, a breakfast room with fireplace, a hospitality room with a kitchen, a game and reading room with a large library (a group room), a wellness facility with infrared booths, and a well-tended garden area. Free WLAN is available in the lobby.
---
Structure of ownership prior to 1945:
1746-1829

von Lepel family

1829-1853

Carl August Ludwig von Jasmund (Dobbin)

1853-1901

councillor of the demesnes Georg Phil. von Brocken
Anton von Brocken

1901-1936

Heinrich Prince of the Netherlands and duke of Mecklenburg

Heinrich Wladimir Albrecht Ernst, duke of Mecklenburg-(Schwerin) was the youngest son of the third marriage of Grand Duke Friedrich Franz II. of Mecklenburg to Princess Marie von Schwarzburg-Rudolstadt
Heinrich Wladimir Albrecht Ernst, duke of Mecklenburg-(Schwerin) was from February 7, 1901 Prince Consort of Queen Wilhelmina of the Netherlands

1936-1939

Henry Deterding (London)

---
Gutshaus Zietlitz
18292 Zietlitz, Serrahner Straße 2
Contact: Tatjana und Michael Schiller
Phone: 038457-22243
Fax: 038457-51376
Email: infoSPAMFILTER@gutshaus-zietlitz.de
Url: www.gutshaus-zietlitz.de (in ger)
---
Keywords: