Deutsche Website

---
Ludorf manor in calendar 2019
---
Langensee manor house in calendar 2021
---
A manor house for a whole group!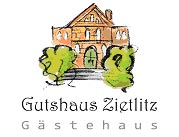 The guest house Zietlitz offers the suitable ambience for family celebrations, small seminars, groups of friends of historical manor houses; nature lovers, yoga groups and much more.
---
Manor House Lalendorf
In 1361 Lalendorf was first mentioned in documents. The manor house is a one-storey rendered building with a high hipped roof. In 1900 it was erected on the foundation of a predecessor building, later it has been modified.
---

---

---
In 1829 Carl Adolf von Wedemeyer purchased the estate. From 1846 on the property was in possession of the Paetow family. From 1930 on the estate was opened to settlements.
After 1945 refugee families moved into the manor house. They stayed until 1950. During this year a school moved into the manor house, it was again used for residential purposes as from 1976. After standing empty for several years new owners were found who rehabilitated the dilapidated building and renovated it for use as a children´s home. Since 2015, after a further change of ownership and repeated reconstruction, the manor house is now operating as `Jagdschloss Lalendorf´ (Hunting Lodge Lalendorf).
Of the numerous estate buildings only one granary is extant.
---
Structure of ownership prior to 1945:
| | |
| --- | --- |
| 1700-1796 | |
| 1796-1798 | von Wick |
| 1798-1811 | C. Fr. Schade |
| 1811-1829 | A. F. Spalding |
| 1829-1846 | von Wedemeyer |
| 1846-1928 | Christoph Paetow |
| 1937/1939 | Mecklenburgische Landgesellschaft |
Lalendorf can be found in the book "Fotografische Zeitreise Mecklenburg" (Photographic Time Travel Mecklenburg) Volume 4.
Tank memorial
The Lalendorf tank memorial was erected in 1975 to mark the 30th anniversary of the end of WWII. The Soviet T-34 tank took part in the battles for Berlin in 1945. During the GDR era it came into the inventory of the NVA (National People´s Army). In front of the tank memorial there is a cenotaph for the Soviet soldiers.

---
Keywords: