Deutsche Website

---
Travelling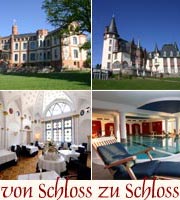 from castle to castle.
---
Castle Güstrow in calendar 2022
---
Castle Gadebusch in calendar 2021
---
The Belvedere in Broda, Neubrandenburg
From its elevated position, the terrace of the Belvedere offers a magnificent view across Neubrandenburg's lake, Tollensesee.
---

---

---
The current Belvedere stands on the site of a summer house of the same name which was erected in 1775 by Duke Adolf Friedrich IV of Mecklenburg-Strelitz. The summer house was a one-storey timber frame building dominated by a main hall, with smaller rooms off to each side. After the Duke's death, that Belvedere was taken down and rebuilt one-to-one in Neubrandenburg's Beguinenstraße. In its place, Grand Duchess Marie of Mecklenburg-Strelitz commissioned the architect Friedrich Wilhelm Buttel to erect a new building in the form of a Greek temple, which was finished in 1823. This building became state property in 1920, and in 1934 Professor Heinrich Tessenow was commissioned to turn it into a memorial to the soldiers from the region who had fallen in World War I. After World War II, the Belvedere was allowed to go to ruin. The idea arose at the end of the 1970s to turn it into a cultural venue, but the plan fell through after work had already started due to a shortage of funds. The Belvedere was finally restored in 1995 and now hosts cultural events such as concerts, plays and dance performances.

---
Keywords: