Deutsche Website

---
Historical mills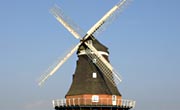 In some places these special technical monuments have been preserved. You can find many of them on the mill page.
---
Travelling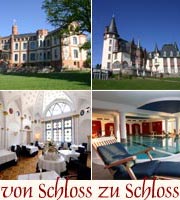 from castle to castle.
---
Castle Güstrow in calendar 2022
---
Dargun Castle
In 1172, Danish monks founded a Cistercian monastery on the site of what is now Schloss Dargun, and one year later the altar was consecrated by Bishop Berno of Schwerin.
---

---

---
The building of the monastery church began at the start of the 13th century. In 1552, in the course of the secularisation of Church property, the monastery passed into the possession of Duke Johann Albrecht I of Mecklenburg. Over the centuries, the monastery was turned into a palace. In 1637 it was almost destroyed, and the work to rebuild it for Duke Gustav Adolf, which was overseen by the architect Charles Philippe Dieussart, took up until 1654. Until 1756, the three-storey, four-wing complex flanked by corner towers was used as a royal dowager's residence, and then as living quarters and offices for royal officials. In 1873, the first agricultural college in Mecklenburg took up residence in the building. In the final days of World War II, a devastating fire destroyed both the palace and the church. The first attempts to clear the site took place in 1986, and since 1991 work has been ongoing to secure and restore the palace. Schloss Dargun is open to the public and numerous events are held there. Its well-kept grounds are also open to visitors.

---
Touristinformation
17156 Dargun, Schloss 10
Phone: 039959-22381
Fax: 039959-21389
Email: stadtinfoSPAMFILTER@dargun.de
Url: www.schloesser-gaerten-mv.de/dargun
---
Keywords: