Deutsche Website

---
City Guide Stralsund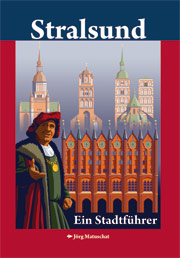 for guests of the Hanseatic city: A richly illustrated ramble through the present and history of the Hanseatic city of Stralsund with a map of the old town.
---
Manorhouse and Castle Calendar 2017
In calendar 2017 we present - like last year - the traditional classics, but also almost unknown houses. And of course the ruin must not be missing. We think that the mixture of styles, from the Renaissance castle to the Wilhelminian style building, has been particularly successful this time.
---

---
---
These 12 manor houses, palaces, manor houses, castles illustrate the enormous range of architectural representation in Mecklenburg-Western Pomerania. They represent many more of their kind that we will be presenting in the coming years. On an additional page we have added some historical photos.
Ulrichshusen
Dummerstorf
Laeven
Wietow
Kuchelmiß
Parow
Schloss Remplin
Mallin
Bobbin
Bandelstorf
Boldevitz
Palais und Barocksaal Rostock
The manor house calendar in brief:
- 12 calendar sheets
- Sheet 13 with historical photos
- General map and small discoveries (cardboard back)
- Size A4, portrait
- ring binding
- shrink-wrapped
price 10,00 €
Packing, postage and dispatch 6,50 €
---
The calendar is unfortunately only available in German. But many of the houses we present in the calendar can be found on our website with English translation.