Deutsche Website

---
City Guide Stralsund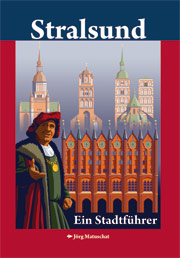 for guests of the Hanseatic city: A richly illustrated ramble through the present and history of the Hanseatic city of Stralsund with a map of the old town.
---
Large manor house calendar 2020 (A3)
Also with this manor house calendar we have learned a lot and often gathered the knowledge anew.
---

---
We have succeeded in gaining insights that are normally not available - time to send a big thank you in advance to the preservation of historical monuments in Güstrow and to the many landowners who have opened their doors to us. For the first time we were able to "roam around" freely in some houses - what we wanted to photograph, we realized - just guess!
---
---
As in other years, we see these calendars as works of art - limited, of course, to A3 and A4 formats.
Stylistically, the twelve houses presented here are mostly classicist or neo-Gothic - inspired by English Tudor Gothic. And thus meaningful for the architecture of the manor houses in Mecklenburg and Vorpommern.
We will present these houses & places in 2020:
Grand Ducal Palace Bad Doberan
---
The manor house calendar in dates:
- Cover page
- 12 calendar sheets
- Sheet 13 with historical photos
- General map and small discoveries (cardboard back)
- Format A3, landscape (420 x 297 mm)
- Ring binding
- shrink-wrapped
price 14 €
Packing and shipping 6,50 €