Deutsche Website

---
City Guide Stralsund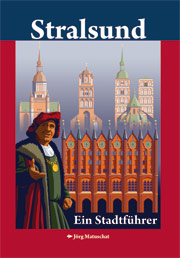 for guests of the Hanseatic city: A richly illustrated ramble through the present and history of the Hanseatic city of Stralsund with a map of the old town.
---
Large manor house calendar 2021 (A3)
For the year 2021 we are showing a new and very beautiful journey through the land of manor houses, castles and palaces. As in the other years, we see these calendars as small works of art and collectors' items.
---

---
From 1571 to 1896 our journey goes through time and landscape. Along with ten very different manor houses and mansions, a romantic fortress and a primitive castle from the west of Mecklenburg are also part of the tour. The shipment will start at the beginning of July.
---
---
We will present these houses & places in 2021:
---
The calendar in dates:
- Cover page
- 12 calendar sheets
- Sheet 13 with historical photos
- General map back side
- Format A3, landscape (420 x 297 mm)
- Ring binding
- shrink-wrapped
price 19,50 €
Packing and shipping 6,50 €