Deutsche Website

---
City Guide Stralsund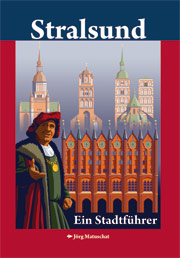 for guests of the Hanseatic city: A richly illustrated ramble through the present and history of the Hanseatic city of Stralsund with a map of the old town.
---
Manorhouse and Castle Calendar 2016
In the Castle-Calendar 2016 we present a mixture of old acquaintances and new discoveries. We have reworked the design a lot, but we have also taken over some things, such as the map sections and the overview map on the last page.
---

---
---
Most of the manor houses we present are in good condition - some of them were ruins a few years ago. As every year we have tried to present houses from all regions - but the regional focus is on the area around Tessin and Laage and in Northwest Mecklenburg.
Grundshagen
Bothmer castle
Teschendorf
Nisdorf
Hütten
Vilz
Wesselstorf
Dalwitz
Neuendorf (Usedom Island)
Rossewitz
Kluß
Mirow castle
The manor house calendar in brief:
- Cover page with manor house Dalwitz
- 12 calendar sheets
- Sheet 13 with historical photos
- General map and pictures on the back
- size A4 portrait
price 10,00 €
Packing, postage and dispatch 6,50 €
---
The calendar is unfortunately only available in German. But many of the houses we present in the calendar can be found on our website with English translation.