Deutsche Website

---
A manor house for a whole group!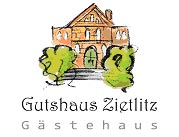 The guest house Zietlitz offers the suitable ambience for family celebrations, small seminars, groups of friends of historical manor houses; nature lovers, yoga groups and much more.
---
Recommend us!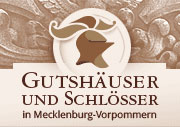 ---
Manor House (Castle) Marxhagen
The two-storeyed yellow brick built Marxhagen manor house is assumed to date from the 19th century.
---

---

---
An estate with farm buildings which were built around 1833 belongs to the manor house. More recently, the manor house which is under private ownership has mainly been used for residential purposes.
---
Structure of ownership prior to 1945:
| | |
| --- | --- |
| 1622-1800 | von Rabe? |
| (1781)-1783 | land-marshal Luedeke Adolf von Moltzan (see Schloss Grubenhagen) |
| 1783-1816 | land-marshal Cord Jaspar Ferdinand von Moltzan (see Schloss Grubenhagen) |
| 1816-1823 | Sequestration (see Schloss Grubenhagen) |
| 1823-1826 | Alexander Joachim Count von Maltzan (see Ulrichshusen) |
| 1826-1830 | Johann Casimier Alexander Count von Maltzan |
| 1830-1836 | Advokat Albert Carl Ludwig Voss |
| 1836-1837 | August Matthiae |
| 1837-1840 | Franz Friedrich Adolph Eberhard Schuster |
| 1840-1841 | Hermann Funk |
| 1841-1845 | valet de chambre Carl von Oertzen |
| 1845-1882 | Franz von Oldenburg (1882 the brothers Friedrich and Carl von Oldenburg) |
| 1882-1885 | Rudolf Freiherr von Maltzahn |
| 1885-1887 | the brothers Joseph, Carl and Erich von Maltzahn |
| 1887-1895 | Friedrich von Zepelin |
| 1901-1904 | Mrs. widowed privy medicine council Helene von Mosengeil nee Prym and the noun Herta Bender nee Mosengeil, Marie, Margarethe and Kurt von Mosengeil |
| 1904-1907 | Rudolf Probst |
| 1907-1937 | Lieutenant d. R. Paul Eschenburg |
| 1937-1945 | Ernst Gehrke |

---
Keywords: