Deutsche Website

---
Travelling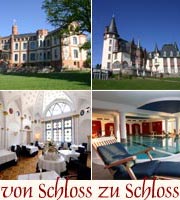 from castle to castle.
---
Castle Güstrow in calendar 2022
---
Castle Gadebusch in calendar 2021
---
Barth
According to records, a permanent castle structure, "Castrum Barth", existed in Barth from Wendish times. In a document dating from 1324, the castle is referred to as a fortification.
---

---

---
It was around this simple ring-fort that the small town of Barth grew up. In 1255 Prince Jaromar II of Rügen granted Barth the right to govern itself under the "law of Lübeck". Barth and the region around it belonged to the Principality of Rügen, and the Princes of Rügen often resided at the castle. Following the death of Witzlaw III from the Rügen dynasty in 1325, the territory went to Pomerania and the Pomeranian princes, who continued to expand the residence. The original princely palace was a two-storey building with a central tower and a large inner courtyard containing a well to provide water. The building grew and changed with each new inhabitant. Between 1570 and 1603, the palace was the residence of Bogislav XIII, who gave it its Renaissance character. Later, it was home to Agnes of Brandenburg, the widow of Duke Philipp Julius of Pomerania. The Peace of Westphalia in 1648 saw Barth pass to Sweden. War and neglect left the palace in need of serious repair, and in 1710/11 court was held there for the last time. Post-1722, the Swedish King Frederick I donated the palace and the land on which it was built for use as a secular convent (Adliges Fräuleinstift) to support unmarried noblewomen. Once again, the building was transformed to meet the new demands placed on it. Between 1733 and 1741 a Baroque complex consisting of three elongate single-storey rendered brick wings around a large courtyard confined by a brick wall was erected. The upper floor of the main building housed the Lutheran church which served the nunnery. The pediment of the arched gateway bears an inscription and the Swedish King's coat of arms. In recent years, the buildings have been completely renovated and parts of the complex turned into flats for the elderly.

---
Barth City Information & Accomodation
18356 Barth, Hunnenstraße 1
Phone: 038231-2464
Fax: 038231-2464
Email: infoSPAMFILTER@stadt-barth.de
Url: www.stadt-barth.de
---
Keywords: