Deutsche Website

---
City Guide Stralsund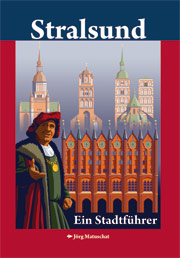 for guests of the Hanseatic city: A richly illustrated ramble through the present and history of the Hanseatic city of Stralsund with a map of the old town.
---
book "Fotografische Zeitreise - Mecklenburg", Volume 1 (A Journey through Time in Photographs)
When in the past years first a volume about manor houses and manor houses on the island Rügen and afterwards two editions of the series "manor houses and castles in Vorpommern" appeared, the reactions of the readers did not take long on it for itself.
---

---
And last but not least there was the question again and again and with more and more emphasis, when finally an edition of this series about the manor houses in Mecklenburg will be published. Now the time has come.
You can find these places in the book:
The manor house book in brief:
published April 2013
Paperback
Format A5 21 cm x 14,8 cm
155 Seiten
Table of contents with overview map
978-3-941444-85-0
price € 14,95
---
The book is unfortunately only available in German. But you can find many of the houses we present in it on our website with an English translation.