Deutsche Website

---
Manor house Manderow in calendar 2022
---
A manor house for a whole group!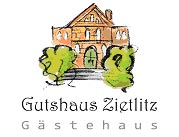 The guest house Zietlitz offers the suitable ambience for family celebrations, small seminars, groups of friends of historical manor houses; nature lovers, yoga groups and much more.
---
---
Manor house Moisall
The Moisall estate was pledged to Kaspar von Vieregge from 1651 to 1661 and frequently changed ownership after that. Georg von Winterfeld became the owner in 1714, but soon after that there were further changes of ownership.
---

---

---
The manor house was built in neo-classical style according to the plans by architect Paul Korff in 1912 for the estate owner Klotz. The manor house frontage has a three-winged avant-corps which has a fragment of a coat of arms in the gable, a flight of steps in front and a stone balcony resting on tone pillars with a stone balustrade. The avant-corps on the park side only has two wings.
The manor house served as a residence after 1945.
It stood empty starting in 1992 until it was bought by a private person in 1994. The Drill-Quest Engineering GmbH purchased the building which was in need of great restoration in 2006. Interior and exterior renovation began soon afterwards, and the manor house has been used as a guesthouse since 2009. Two farm buildings have been preserved from the estate. These are however unused.
The small park, in which you can go to a small island over a wooden bridge, is once again being looked after. A granite font dating from the 13th century which had stood in front of the manor house until 1991 has found its place in the church.
Holidays in the manor house Moisall
---
Ownership before 1945:
| | |
| --- | --- |
| 1651 - 1661 | by way of a pledge Kaspar von Vieregge |
| 1706 - 1714 | |
| 1714 - 1752 | von Winterfeld |
| 1752 - 1828 | von Rudloff |
| 1829 - 1835 | privy councillor J. K. H. Schmidt |
| 1835 - 1857 | W. F. Th. Peters |
| 1857 - 1890 | von Langen |
| 1890 - 1907 | councillor of demesne August Prange |
| 1907 - 1911 | Johannes Schulte-Marxloh |
| 1911 - 1912 | Gerhard Capsius |
| 1912 - 1915 | Friedrich Klotz |
| 1915 | Commercien Council Hermann Reinhold |
| 1917 | Mrs. Gertrud Feyerabend née Reinhold |
| 1927 | General Consul Angely Constantin |
| 1930 | Heinrich Thieles Erben |
| 1937/39 | Baron Borislaw von Swieykowski-Trzaska |

---
Gutshaus Moisall
18246 Moisall, Am Kulturpark 1
Phone: 038464-229922
Email: gutshausSPAMFILTER@moisall.com
Url: www.moisall.com
---
Keywords: