Deutsche Website

---
Manor house Rothen in calendar 2022
---
Travelling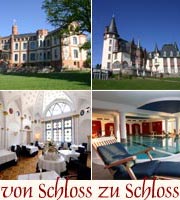 from castle to castle.
---
Manor House Retgendorf
With a camping site and a large residential community, Retgendorf is now a popular residential and holiday resort. The old village originated from a former estate, whose manor house has not existed for a long time.
---

---
Only a few solitary trees and the remains of the original manor park reveal its former location. Retgendorf was mentioned for the first time in 1241 and, along with many other properties, in the possession of the von Sperling family for a long time. Around 1622, a Conrad Valentin von Plessen, Justice in Schwerin, was the owner of Retgendorf. Around 1800, diplomat Bernhard Joachim von Bülow-Camin (*1747 – 1826) was the owner. He also managed the estates in Neu-Schlagsdorf, Flessenow, Ventschow, and Düssin. His grave as well as that of his wife are in the rubblestone church in Retgendorf, which is situated near Lake Schwerin. Presumably, Retgendorf was later acquired by the Counts of Schack, who at the same time farmed on Zülow and Brüsewitz near Schwerin.

---
Keywords: