Deutsche Website

---
Design by ars-campus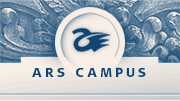 ars-campus, the specialists of webdesign, printdesign and logo – based in Rostock and Stralsund.
---
Vietgest manor house in calendar 2021
---
Ventschow Manor House
In Ventschow are remaining estate grounds, including the former owner's house. Around 1800 the estate was in the possession of the von Bülow family (Camin banch).
---

---
Structure of ownership pre 1945:
| | |
| --- | --- |
| 1326 | von Sperling family |
| 1784-1791 | Major Adolf Ludwig von Spörken |
| 1791-1797 | Bernhard Joachim von Bülow |
| 1797-1812 | Hans Friedrich Thomsen |
| 1812-1827 | D. C. Klatt |
| 1828-1868 | Georg Christian Wilhelm Krell |
| 1868-1890 | Cavalry captain Jacob Hugo Graf (Count) von Bernstorff |
| 1890-1896 | Friedrich von Arnswaldt |
| 1896-1907 | Hubert Franz Wolff |
| 1907-1912 | Werner Käsberg (Vater) and lieutenant Werner Käsberg (son) |
| 1912 | Wladimir Schmitz, Kaiserlich Russischer Kollegiensekretär (St. Petersburg) |
| 1926/27 | Hermann Renner |
| 1929 | Hans Otto Baron von Rüxleben (Ventrop near Hamm) |
| 1936/38 | Count Droste (Wischering) |
| | |

---
Keywords: