Deutsche Website

---
Weddings & celebrations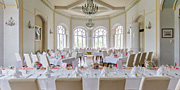 in the stylish ambience of Gamehl Castle - the faithfully restored ballroom offers room for 80 people.
---
A manor house for a whole group!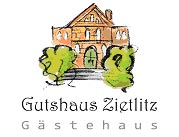 The guest house Zietlitz offers the suitable ambience for family celebrations, small seminars, groups of friends of historical manor houses; nature lovers, yoga groups and much more.
---
Manor house Ganzow in calendar 2022
---
Manor House Gottin
The Gottin manor house in a well-cared for park, with old trees and a plethora of historic and English roses, is a few kilometres north-west of Teterow.
---

---

---
The estate was the former property of the von Lehsten family. It was under the ownership of Helmuth Theodor Petersen at the start of the 19th century and the Parish family starting in 1825. The Hamburg banker Parish built the present manor house on the foundation walls of an older building starting in 1830. The estate came under the ownership of the von Maltzan family in 1873. Adolf von Lowtzow purchased the estate in 1899 and Kurt Hagen in 1934. The manor house was rebuilt in 1939. It had an entrance porch and a conservatory on the park side, the roof was reshaped and there were also changes in the interior. It served as refugee accommodation after 1945, later as a school. After a few years of standing empty and the accompanying dereliction, there was a new owner of the manor house in 1995. It has been restored and maintained according to conservation protection since 1996, and now the house is a well-kept hotel with generous lounges, individual guest rooms and a holiday apartment with a library, sauna, wine cellar and café. People get to know each other here through conversations and activities at concerts, exhibitions, lectures, and through excursions during themed weeks.
---
Structure of ownership prior to 1945:
| | |
| --- | --- |
| 1656-1756 | von Hein |
| 1770-1783 | von der Kettenburg |
| (1781)-1782 | valet de chambre Cuno Hans Joseph (Josua?) von der Kettenburg (see Tellow) |
| 1782-1790 | Obristlieutenant Carl Georg and captain Georg Wilhelm von Maydell (see Tellow) |
| 1790-1795 | Ludwig Carl August Baron Le Fort (see Tellow) |
| 1795-1797 | district administrator Georg Hans Werner von Meding (see Tellow) |
| 1797-1801 | professional huntsman Ludwig Adam von Plessen (see Tellow) |
| 1801-1811 | Helmut Theodor Petersen |
| 1811-1813 | Advocat Zander for the creditors of Helmut Theodor Petersen |
| 1813-1815 | sibling von Thomstorff |
| 1815-1825 | Johann Hartwig Friedrich von Thomstorff |
| 1825-1848 | Konsul Richard Parish (merchant in Hamburg) |
| 1848-1858 | Carl Parish |
| 1858-1869 | John Parish |
| 1869-1873 | Brothers: Richard und Georg Parish |
| 1873-1892 | district administrator Adolph August Helmut Albrecht von Maltzan, Freiherr zu Wartenberg und Penzlin |
| 1892-1899 | Gottlieb Friedrich von Maltzan, Freiherr zu Wartenberg und Penzlin |
| 1899-(1916) | Adolf von Lowtzow (in Rensow) |
| (1922-1929) | Werner von Lowtzow (in Rensow) |
| (1934-1938) | E. Hagen (Lübeck) |

---
Gutshaus Gottin
17168 Gottin, Dorfstraße 17
Contact: Daniel und Hendrikje Pietsch
Phone: 039976-50251
Email: info.gutshausSPAMFILTER@gmail.com
Url: www.gutshaus-gottin.de
---
Keywords: