Deutsche Website

---
The history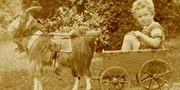 of Gamehl Castle and the history of the von Stralendorf family can be found here:
---
Dine in a stately setting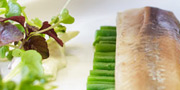 in restaurant Gamehl castle
Our chef in kitchen focuses on creativity and regionality in his dishes. We offer a daily changing evening menu.
---
---
Castle Hotel "Schloss Gamehl"
Dagmar von Stralendorff repurchased the manor house in 2000 and had it extensively restored over many years. Great value was placed on reproducing the brick building and its interior rooms in their original structure with all its characteristic style elements and in the original shapes and colours.
---

---

---
The "Schloss Gamehl" was opened as a hotel in 2008 after the restoration. There are 19 newly restored and modernized rooms and suites with individual furnishings as well as a wellness area with gym equipment, beauty treatments, a sauna and quiet rooms as well as an outside swimming pool in a "walled garden" style for the guests. The restaurant has fresh local produce delivered to it. The representational rooms in the manor house are ideally suited for events such as seminars and conferences, family parties and weddings. You can officially get married in the "Blue Salon".
There is a well-cared-for park behind the manor house.
For further information and pictures

---
Hotel Schloss Gamehl
23970 Gamehl, Gamehl 26
Phone: 038426-22000
Fax: 038426-22693
Email: infoSPAMFILTER@schloss-gamehl.de
Url: www.schloss-gamehl.de (in german only)