Deutsche Website

---
Weddings & celebrations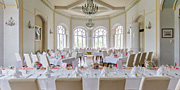 in the stylish ambience of Gamehl Castle - the faithfully restored ballroom offers room for 80 people.
---
A manor house for a whole group!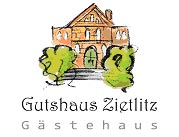 The guest house Zietlitz offers the suitable ambience for family celebrations, small seminars, groups of friends of historical manor houses; nature lovers, yoga groups and much more.
---
Manor house Ganzow in calendar 2022
---
Manor House (Castle) Groß Lüsewitz
Groß Lüsewitz was a feudal estate that was documented for the first time in 1344. Before 1485, it was owned by the feudal lords von Thulendorf.
---

---

---
It was then acquired by the lords von Bevernest as a fief from the Duke of Mecklenburg. The manor house is located in the middle of an extensive estate and was built between 1896 and 1898 in Neo-Renaissance style. It was constructed to replace a Baroque building that had been destroyed in a fire in 1895. Gotthilf Ludwig Möckel was the architect of the new manor house, and the owner was Friedrich Ferdinand Biermann who had inherited the property from his father, Gottlieb Friedrich Ferdinand Biermann after he had acquired the property in 1880. From 1926 to 1943, it was owned by Hans Thyssen from Mühlheim, followed by Eberhard Thyssen in the last two years of war.
After the expropriation of the last owner, the property was taken up by the Mecklenburg administration. The manor house served as a Tbc hospital until 1949. During the GDR period, the property was very famous due to the institute for plant cultivation that was based there.
The manor house is surrounded by a landscape park that was expanded after 1970 to include a riding field.
The manor house was owned by the Sanitz municipality until 2012 when it was sold.
---
Structure of ownership pre 1945:
| | |
| --- | --- |
| -1489 | von Thulendorf |
| 1492-1674 | von Bevernest |
| 1674- | von Grabow |
| 1704 | captain von Petersdorf |
| 1740-1794 | von Walsleben |
| 1751 | major von Walsleben |
| (1781)-1790 | Detlef Philipp von Walsleben |
| 1790-1792 | Brothers von Walsleben |
| 1792-1794 | brothers and Mrs. von Walsleben |
| 1794-1805 | captain Hans Berend von Böckmann |
| 1805-1818 | the heirs of captain Berend von Böckmann |
| 1818-1846 | Carl Friedrich von Keffenbrink |
| 1846-1853 | Gustav Adolf Berthold Georg von Pressentin |
| 1853-1856 | Friedrich Wilhelm August von Lücken and F. B. von Arnim |
| 1856-1873 | Carl Friedrich Hans Helmut von Arnim |
| 1873-1876 | Rostocker Zuckerfabrik Aktiengesellschaft |
| 1876-1880 | August Ludwig Philipp Sellier |
| 1880-1884 | Ferdinand Biermann |
| 1884-1889 | Ferdinand Biermann and Friedrich Ferdinand Biermann |
| 1889-1912 | Friedrich Ferdinand Biermann |
| 1912-(1916) | the heirs of Biermann family |
| (1922-1923) | Werner Biermann |
| 1926-1943 | Hans Thyssen from Mühlheim / Ruhr |
| 1943-1945 | Eberhard Thyssen |

---
Keywords: