Deutsche Website

---
Ludorf manor in calendar 2019
---
Langensee manor house in calendar 2021
---
A manor house for a whole group!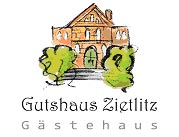 The guest house Zietlitz offers the suitable ambience for family celebrations, small seminars, groups of friends of historical manor houses; nature lovers, yoga groups and much more.
---
Manor House Lipsitz
Not far from the town of Bergen on the island of Rügen in the village of Lipsitz stands a manor house which was in good order and inhibited up to 1998, now it has been abandoned to deterioration.
---

---

---
Lipsitz was first documented in records in 1307. In 1382 the brothers von der Lancken sold the estate Lipsitz to Hennig von Putbus. 1603 the place became the property of the von der Osten family, in 1730 the von Platen family acquired the whole village and in 1829 the estate changed over to the von Wakenitz family and 1834 to the von der Lancken-Wakenitz family. Gustav Baron von Lancken-Wakenitz kept the entailed estate until 1945.
After that the edifice was used for residential purposes.
The manor house is a brick building above a foundation of rubble masonry. The core of the building seems to be dating from the 18th century although several conversions and modifications took place during subsequent years.
A project developed in 2004 to convert the manor house into a conference centre with holiday apartments has not materialised. Since then it continues to stand empty, part of the roof has collapsed.
To the southeast of the manor house there is a small park which one will only recognise as such at closer observation. Some old specimen of beech trees, ash trees, and oak trees grow here.

---
Keywords: