Deutsche Website

---
Weddings & celebrations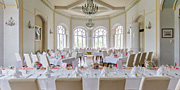 in the stylish ambience of Gamehl Castle - the faithfully restored ballroom offers room for 80 people.
---
A manor house for a whole group!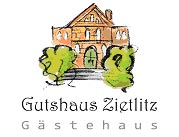 The guest house Zietlitz offers the suitable ambience for family celebrations, small seminars, groups of friends of historical manor houses; nature lovers, yoga groups and much more.
---
Manor house Ganzow in calendar 2022
---
Manor house Gubkow
The Gubkow property has consisted of both feudal estates Hohen Gubkow and Sieden Gubkow since the Middle Ages.
---

---
The consolidation, also under this name, first took place in 1827, and the feudal estate stayed under the name Hohen Gubkow.
Reg. Blatt, Amtl. Anzeige Nr. 9 (official registration document) 1898: "The request by the estate owners to name the estate Hohen Gubkow has been approved".
---
Structure of ownership prior to 1945:
1751 against a pledge / 1757 hereditery since 1774

Familie von Engel

(1704)-(1751)

Joachim Christian von der Hardt

(1781)-1798

Professional Huntsman Johann Carl von Stein

Kaiser Franz II. raise him to the ranks of the aristocracy in 29. März 1797

Johann Carl von Stein was owner of the following estates:

(1781)-1798 Kokendorf

1780-1798 Gubkow

1794-1797 Helmstorf

1801-1809 Brookhusen (Schwaan)

1810-1819 Wesselstorf

1820-1823 Poppendorf

1798-1799

Mrs. Friederike Maria von Decken

1799-1802

Christian Ludwig Count von Bothmer (Kokendorf und Lieblingshof)

1802-1814

Johann Christian Hillmann (see Kokendorf)

1814-1827

Daniel Jacob Wilhelm Hillmann

1827-1841

The underage brothers Carl Ludwig Heinrich Hillmann and Hans Heinrich Johann Ludwig Martin Hillmann

1841-1903

Carl Ludwig Heinrich Hillmann

1903-1907

Carl Hillmann

1907-1925

Hans Carl Fritz Hillmann

1926-(1929)

Mecklenburgische Landgesellschaft (settlement organization)

(1936)

remainder of the estate: Gottlieb Oldemeier

31 Neusiedler und 12 Erbgrundstücksbesitzer

---
Keywords: