Deutsche Website

---
Weddings & celebrations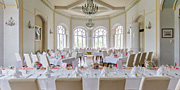 in the stylish ambience of Gamehl Castle - the faithfully restored ballroom offers room for 80 people.
---
A manor house for a whole group!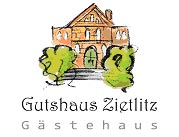 The guest house Zietlitz offers the suitable ambience for family celebrations, small seminars, groups of friends of historical manor houses; nature lovers, yoga groups and much more.
---
Manor house Ganzow in calendar 2022
---
Gutshaus Groß Mohrdorf
Am Anfang des 14. Jahrhunderts verkaufte Hermanus de Turri den Ort an die Familie Öbelitz.
---

---

---
In den folgenden Jahrhunderten folgten viele Stralsunder Ratsherrenfamilien bis es 1626 an die Familie von Braun kam. 1737 bis 1945 gehörte das Gut den Grafen von Klot-Trautvetter. Die Trennung des Gutes in Groß und Klein Mohrdorf erfolgte am Ende des 17. Jahrhunderts als Nikolaus von Braun den Besitz unter seinen 4 Söhnen aufteilte. Das Gutshaus wurde 1733 durch die Familie von Klot-Trautvetter erbaut. Nach einem Brand 1841 wurde das Haus neu aufgebaut. Vom ehemaligen Gutshaus ist nur noch ein kleiner Teil übrig. Der verputzte Anbau stammt aus dem Jahre 1932. Die Gemeinde Groß Mohrdorf baute im Jahr 2009 das Gutshaus zu einer Kindereinrichtung um.

---
Keywords: