Deutsche Website

---
Ludorf manor in calendar 2019
---
Langensee manor house in calendar 2021
---
A manor house for a whole group!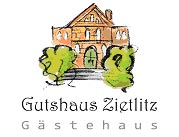 The guest house Zietlitz offers the suitable ambience for family celebrations, small seminars, groups of friends of historical manor houses; nature lovers, yoga groups and much more.
---
Manor House (Castle) Leppin
Leppin is situated approximately 10 kilometres southeast of Neubrandenburg. From 1694 to 1705 the estate was in possession of the von Genzkow family. In 1705 Katharine Christine von Genzkow married Hans Felix von Oertzen. He had a horse shoe shaped manor house erected.
---

---

---
After his death in 1733 there were inheritance disputes, however the estate remained in the hands of the old noble lineage of Mecklenburg in the person of Victor von Oertzen auf Rattey. After a fire destroyed the manor house as well as all buildings in the village in 1755 a new manor was soon built. 1843 the Grand-ducal court architect of Mecklenburg-Strelitz Friedrich Wilhelm Buttel received the order to re-design and expand the manor house. The two storey building was provided with one storey side wings Jasper von Oertzen-Leppin, who from 1858 until 1869 was President of the State Ministry of Mecklenburg-Schwerin, ordered these structural alteration works. In 1927 the von Oertzen family had to give up the estate, new owner until 1945 was Cavalry Captain (ret.) Viktor Kolbe.
From 1952 up to 1990 the manor house served as vocational training college and boarding school. During the 1960ties conservation and maintenance work
was carried out.
After the political change the business concern Rittergut (feudal estate) Leppin GmbH & Co. KG acquired the manor house which was renovated soon after and is since serving as their head office and partly as living quarters.

---
Keywords: