Deutsche Website

---
---
Weddings & celebrations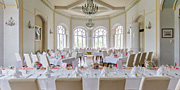 in the stylish ambience of Gamehl Castle - the faithfully restored ballroom offers room for 80 people.
---
A manor house for a whole group!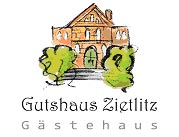 The guest house Zietlitz offers the suitable ambience for family celebrations, small seminars, groups of friends of historical manor houses; nature lovers, yoga groups and much more.
---
Manor house Ganzow in calendar 2022
---
Manor House (Castle) Groß Schwansee
There can't be a better location for a castle hotel, as only a few metres separate the Groß Schwansee manor house in Klützer Winkel from the Baltic beaches. A linden tree avenue through an extensive park leads you there.
---

---

---
The baroque building was built in 1745 for the von Both family which had been in residence since the 14th century and their coat of arms flanked by the coat of arms of the von Plessen and von Dorne families can be seen in the pediment on the courtyard side. A tablet with a Latin inscription is also on the courtyard side. The estate was sold to the Count von Brockdorff in 1780. There were several changes of ownership until the von Schröder family purchased the estate in 1850 and remained owners until 1945.
The manor house offered somewhere for refugees to stay after 1945 and was used as a school and boarding school until 1980. It stood empty starting in 1991 until the Dornier Medienholding GmbH purchased the whole estate complex in 1999. The manor house was renovated with a great deal of effort and converted into a castle hotel.
The farm buildings from the 19th century also have new glory and have been used for tourism since then.
---
Holidays in the Gross Schwansee Castle Hotel
An elegant castle and a modern park building in a unique location directly on the Baltic Sea between Travemünde and Boltenhagen.
63 hotel rooms in four different categories, two restaurants, a bar, a wellness area with two saunas, a natural bathing pond, spa treatments, our Baltic lounge "Little Swan" and much more to inspire you.
The large park, unspoilt nature and the hospitality guarantee an unforgettable stay at the Gross Schwansee Castle Hotel.
A unique and refreshing atmosphere which you won't find anywhere else.
---
Structure of ownership prior to 1945:
1724-1780

von Both family
1745 Wilhelm Ludwig Hartwick von Both (building of the manor house)

1780-1792

counts von Brockdorff

1792-1794

Joh. Vorbeck

1794-1796

von Lowtzow family

1796-1799

von Qualen family

1799-1836

Haeseler family

1836-1846

von Ladiges family

1846-1850

Haeseler family

1850-1945

von Schröder family (Bankers from hamburg)
1921 Johann Heinrich baron von Schröder, lessee Hans Diederichs

---
Schlossgut Groß Schwansee
23942 Groß Schwansee, Am Park 1
Phone: 038827-8848 - 0
Email: infoSPAMFILTER@schwansee.de
Url: www.schwansee.de
---
Keywords: