Deutsche Website

---
Neu Wendorf manor in calendar 2019
---
Design by ars-campus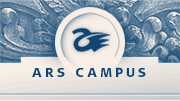 ars-campus, the specialists of webdesign, printdesign and logo – based in Rostock and Stralsund.
---
Neu Bartelshagen manor in calendar 2019
---
Manor House Nehringen
Nehringen, mentioned for the first time in 1387. In the Middle Ages, it was a border town at a ford through Trebel, which separated Pomerania and Mecklenburg.
---

---

---
One attester to these times is the impressive fan-tower in the estate park, which extends to the back of the manor house. The manor house was built after 1714 on the foundations of an older cellar. In front of the manor house are cavalry houses on either side of a roundabout. In the Middle Ages, the estate was owned by the von Buggenhagen family, Schoultz von Ascheraden at the beginning of the 19th century, and the von Pachelbel family until the expropriation in 1945. The manor house, the cavalry houses, the park, the economic buildings, and, last but not least, the Baroque village church of St. Andreas form an impressive historical ensemble. Not far from the village church are many old half-timbered houses, one of which is from 1730 and served as the sexton's office and a "Pfarrwitwensitz" (seat of the parson's widow).
The manor house, together with the fan tower and the cavalry houses, are now private property.
Nehringen can be found in the book "Fotografische Zeitreise - Vorpommern" Band 4 (Photographic Time Travel Western Pomerania) Volume 4.

---
Keywords: