Deutsche Website

---
Manor house Viecheln in calendar 2022
---
Design by ars-campus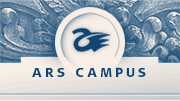 ars-campus, the specialists of webdesign, printdesign and logo – based in Rostock and Stralsund.
---
Vanselow Manor House (Mansion, Palace)
The manor house of Vanselow was built from 1870 to 1872 in late Classical style on an H-shaped layout for District Administrator Hans Ludwig Freiherr von Maltzahn after plans by the Schwerin architect Georg Daniel.
---

---

---
From 1356, with a break between 1654 and 1731, the estate was in the possession of the von Maltzahn family and was thus among their oldest properties. A former owner in the early 14th century was the knight Henning von Winterfeld. Between 1654 and 1731 the estate belonged to the von Mardefeldt, von Winterfeld, and von Bohlen families.
After the Second World War the von Maltzahns were dispossessed, the house was plundered, and refugees moved in. Although the house was occupied during the entire East German regime, it was in a ruinous state in 1989.
In 1990 Mortimer Freiherr von Maltzahn, the heir of the last owner, was able to acquire the manor house as well as the park grounds. After extensive renovation there was a hotel here until 2003. Since the closing of the hotel the house has been privately used by the von Maltzahn family.
The manor house is surrounded by a spacious manicured landscape garden.
The agricultural buildings of the once large estate complex are partially extant, renovated, and used.
A distinctive feature is the nearby cemetery with the most extensive burial site of the von Maltzahn family, which contains more than 20 graves. The church stands across from the manor house and was also built for the Maltzahns in 1871 by Georg Daniel.

---
Keywords: