Deutsche Website

---
Manor house Solzow in calendar 2022
---
Travelling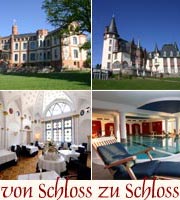 from castle to castle.
---
A manor house for a whole group!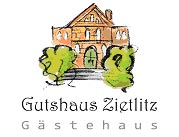 The guest house Zietlitz offers the suitable ambience for family celebrations, small seminars, groups of friends of historical manor houses; nature lovers, yoga groups and much more.
---
Manor House Streu near Schaprode
Since the end of the 13th century Streu, also referred to as Strowe, Strauwe or Streye in medieaval documents, was owned by the von der Osten family. Towards the end of the 17th century the estate came into the possession of the von Platen family.
---

---
From 1757 on it was owned by the von Bohlen family until 1899 when it was transferred into the private ownership of the Volckmann family.
After the expropriation in 1945 the estate was used as accommodation for refugees. The subsequent process of land reform resulted in the subdivision of the estate and the land was provided to new farmers. In 1961 these farmers were required to form the Streu LPG collective farm.
Streu always only consisted of one large farming estate. The farm workers lived in Schaprode. The original single storey manor house was most likely built at the end of the 18th century and was significantly remodeled in 1871 into its current Neogothic form. A relief panel from the year 1871, located above the baroque entrence portal, announces the still current building motto:"Do not tear down the house that fathers solidly built, but just modify its looks the way you like it".
After 1899 conversions and new construction of residential and farm buildings took place at the estate.
During the DDR-period the land and the buildings continued to be used for agriculture but the house and farm buildings became dilapidated.
After 1990, when the house was left vacant it was vandalized and the deterioration caaelerated. In 2001 the current owners acquired the ruined estate with parts of the park. They have renovated them to historixally listed standards.
Today the property is used for residential purposes and as a veterinary practice.
Streu ist Bestandteil des Wochenkalenders 2011

---
Keywords: