Deutsche Website

---
Castle, Manor House or Farm House?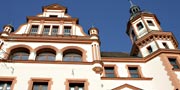 Information about the classification castle, manor house or farmhouse. Surely you must have asked yourself by which criteria we sorted the listing of manor houses and castles.
---
Historical mills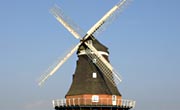 In some places these special technical monuments have been preserved. You can find many of them on the mill page.
---
Travelling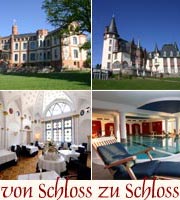 from castle to castle.
---
Holidays at the Alt Vorwerk manor house
Whether you are looking for quiet in the park behind the manor house, want explore near and far surroundings with a bicycle, experience unspoilt nature with a canoe on the Recknitz and Trebel or go on a steamer trip along the Müritz – the possibilities to have a relaxing or exciting holiday with us at Alt Vorwerk are as varied as the nature surrounding us.
---

---

---
For further information about history and pictures

---
Herrenhaus Alt Vorwerk
17179 Boddin, Alt Vorwerk 3
Contact: Anna Hecker & Peter Resnizek
Phone: 039971-910000
Email: infoSPAMFILTER@gutshaus-altvorwerk.de
Url: www.gutshaus-altvorwerk.de (in german only)