Deutsche Website

---
Manor house Viecheln in calendar 2022
---
Design by ars-campus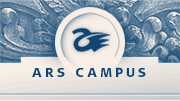 ars-campus, the specialists of webdesign, printdesign and logo – based in Rostock and Stralsund.
---
Venz Manor House
Venz on the island of Rügen is first mentioned in a document of 1486 from St. Mary's Church in Stralsund as a knightly seat. The earliest known owners were the von Raleke family.
---

---

---
In 1563 Jürgen von Platen of Granskevitz acquired the estate through exchange. The manor house was built at the end of the 16th century by order of Georg von Platen and incorporated an older building. At the end of the 17th century the house acquired its gable, pitched roof, and two dormers. As a youth Field Marshal Gebhard Leberecht von Blücher (1742-1819) spent holidays on his sister's estate. Eduard Berger acquired the property from the von Platen family in 1924 and maintained possession until he was dispossessed in 1945. Thereafter several families lived in the house and at times the municipal council and community rooms were also quartered there. The building was empty many years from the 1970s on until the family of the last owners bought it back in 1996. Today it and its surroundings are once more the center of an agrarian business and are being restored step by step to historically accurate standards.

---
Keywords: