Deutsche Website

---
Ludwigslust castle in calendar 2019
---
City Guide Stralsund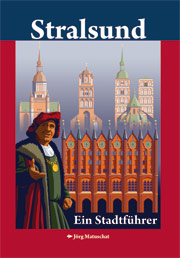 for guests of the Hanseatic city: A richly illustrated ramble through the present and history of the Hanseatic city of Stralsund with a map of the old town.
---
Castle, Manor House or Farmhouse?
Information about the classification castle, manor house or farmhouse. Surely you must have asked yourself by which criteria we sorted the listing of manor houses and castles.
---

---
The denomination 'Castle' is an entitlement only of the residence of a sovereign prince, namely the castles of the Grand Dukes and Dukes of Mecklenburg-Schwerin and Mecklenburg-Strelitz, also the former Pommeranian Dukes of the Griffin Dynasty.
Exeptions are the castle Putbus in that this was the residence of the Princes of Rügen, the castle Granitz, and the castle Bothmer. Other manor houses which were actually sovereign properties, did however not serve as residences were therefore not allocated the designation 'Castle'. Even if the local population, the communities, and other property owners proudly do name and market their manor house a castle, these are by the aspects of cultural history after all manor houses.
This is on no account meant as a judgement by us regarding the beauty or the importance of a building. We kindly request the understanding of all those of you who are disappointed that your 'castle' is not registered as such, but rather as a manor house. In case a mistake has occurred within our classification please do contact us.
In any case we are always delighted to hear from you and do appreciate all offers of assistance.
Our thanks go to Jens-Peter Martens from Berlin who gave us important information regarding the classification listings.
With our website we hope to contribute towards the rescue of so many, many houses which are in most instances threatened by dereliction and therefore we try to help preserve a major part of the culture of our country, the epicentre and character-providing element of so many villages.