Deutsche Website

---
A manor house for a whole group!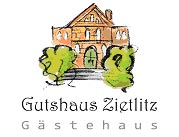 The guest house Zietlitz offers the suitable ambience for family celebrations, small seminars, groups of friends of historical manor houses; nature lovers, yoga groups and much more.
---
City Guide Stralsund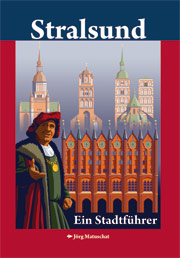 for guests of the Hanseatic city: A richly illustrated ramble through the present and history of the Hanseatic city of Stralsund with a map of the old town.
---
Zühr Manor House
Zühr lies west of Hagenow. As early as the 14th century the land was owned by the Züle family. In 1740 the Saxon-Polish Field Marshal Thomas Friedrich von Zühlen had the two-storey manor house built.
---

---

---
The front displays half timbering while the park side is brick. The von Graevenitz family acquired the estate in 1830, and their coat of arms—three oak leaves on a branch—can be seen over the entry door. Alterations were carried out in 1863, during which the veranda on the park side was constructed. The von Graevenitz family sold the estate in 1930 to a settlement society. The manor house was used by the League of German Girls during the National Socialist regime. At the end of World War II the chapel dedicated to St. Joseph was set up in the house.
After 1945 a Catholic old people's home was housed in the building. Today it is run by the Residence, Work, and Community Association of Caritas. In the interior of the house the room structure and interior fittings remained largely intact.
In the lake of the well-kept landscape garden extending behind the house is a well-preserved motte and bailey, which is connected to the shore by a wooden bridge.
---
Structure of ownership prior to 1945:
| | |
| --- | --- |
| 14th century-to 1753 | Züle, von Zühlen family |
| 1753-1766 | von Vegesack |
| 1766-1788 | von Berger |
| 1788-1801 | von Schrader |
| 1801-1815 | Heinrich Andreas Röhrs |
| 1815-1830 | brothers von Schrader |
| 1830-1930 | von Graevenitz |
| 1930 | opened to settlements |
| 1933 | Use of the manor house by the organisation "Bund Deutscher Mädel" (League of German Girls,the girls' wing of the Nazi Party youth movement) |
More information: www.caritas-mecklenburg.de
Zühr appears in the 2009 weekly calendar.

---
Keywords: