Deutsche Website

---
A manor house for a whole group!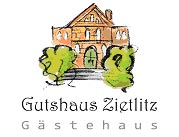 The guest house Zietlitz offers the suitable ambience for family celebrations, small seminars, groups of friends of historical manor houses; nature lovers, yoga groups and much more.
---
City Guide Stralsund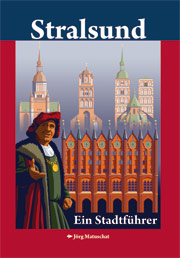 for guests of the Hanseatic city: A richly illustrated ramble through the present and history of the Hanseatic city of Stralsund with a map of the old town.
---
Zaschendorf Manor House
Zaschendorf first appears in the written record in 1320. The estate was one of the old properties of the knightly von Barner family, which in the early Middle Ages was called simply Barner, Berner, or Barnekow and was widely settled in the Crivitz area.
---

---

---
In 1344 Zaschendorf was owned by the knight Raven Barnekow. The estate was last in the possession of Gudrun von Bredow, nee Freiin [Baroness] von Langermann-Erlenkamp.
The imposing extent of the former estate gardens is evident today above all in the 17th-century gatehouse, unique in Mecklenburg for its size. It was used as a grain storehouse and is now being restored.
Also worthy of note is the half-timbered church dating from the 17th century. This is a very rare provisional church, erected after the Thirty Years' War and reconstructed in 1993.
Zaschendorf was a typical building of its time with a presumably Late Classical outline. Surrounded by a park, it occupies an elevated position in a magnificent landscape. At the beginning of the 1990s some were interested in buying and rehabbing the house. Unfortunately nothing came of these plans. In spring of 2006 new owners took an unconventional approach to the gradual reawakening of the house, which had in the meantime been completely left to rot.
Because of the ruinous state of the structure only the foundation, cellars, portico, and north gable could be saved. All other parts of the building along with an addition from the 1920s were entirely demolished in 2007. A new building was erected in 2008 on the original foundation and behind the remaining parts of the façade on about a fifth of the north range of the former manor house. Many details of the original building such as ceiling height, façade and window design, and interior decorative elements were faithfully reproduced. Today in 2011 the house is once again occupied. Further construction is planned for the coming years.
---
Structure of ownership prior to 1945:
| | |
| --- | --- |
| 1320 | |
| 1702-1744 | by way of a pledge von Dedingk |
| 1774-1818 | |
| 1819-1850 | C. E. Lübbe |
| 1850-1920 | Baroness von Langermann-Erlenkamp |
| 1921 / 1930 | district administrator Friedrich Freiherr von Langermann-Erlenkamp |
| 1938 | district administrator ret. Klaus von Bredow |
| | 1945 Gudrun von Bredow, neé von Langermann-Erlenkamp |

---
Keywords: