Deutsche Website

---
Design by ars-campus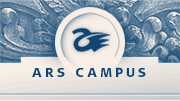 ars-campus, the specialists of webdesign, printdesign and logo – based in Rostock and Stralsund.
---
Midsummer Remise
22. & 23.06.2019
The weekend of Nordic castles and manor houses.
Move with us from estate to estate.
---
Viecheln Manor House
Viecheln lies north of Gnoien near the border with Western Pomerania. From 1863 to 1945 the estate was owned by the Blohm family.
---

---

---
Around 1870 Wilhelm Blohm had the house built in the English Tudor style by the well-known Wismar architect Thormann.
At the same time the park was laid out with the planting of many rare varieties of trees.
In 1945 the Blohm family was dispossessed and driven away, and the inventory of the house was plundered. After World War II refugees first occupied the house, followed later by a kindergarten, a restaurant, and offices. The monument-protected manor house, owned by the municipal government, has shone with new splendor in recent years. In 1995 extensive rehabbing began commensurate with historical standards prescribed by the Office of Culture and Monument Protection. Inside the house are a restaurant, government offices, and meeting rooms.
The small, manicured park is also under monument protection and its dendrological rarities are noted.
The former farm buildings on the estate grounds are used in part as dwellings.
In nearby Behren-Lübchin is the family burial plot of the Blohms.
---
Structure of ownership pre 1945:
-1789

Martin Wendt

1789-1803

brothers von Hanneken

1803-1808

von Boddin family

1808-1812

von Hanneken family

1812-1845

1845-1863

Friedrich Carl Ferdinand von Schuckmann

1863-1945

Blohm family
1863 Georg Heinrich Blohm
1921, 1938 Georg Thomas Blohm

---
Keywords: