Deutsche Website

---
---
Manor house Viecheln in calendar 2022
---
Design by ars-campus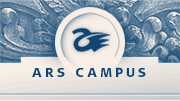 ars-campus, the specialists of webdesign, printdesign and logo – based in Rostock and Stralsund.
---
Velgast Manor House
Velgast is first documented when Prince Wizlaw I of Rügen sold the fiefdom to the academic Ivan, founder of the von Starkow noble family.
---

---

---
With the extinction of the von Starkow line the village returned to the ownership of the reigning lord.
Velgast was heavily damaged during the Thirty Years' War. In 1645 Nikolaus Baumann, estate manager of Queen Christina of Sweden, laid out an estate complex in Velgast. The lessee of the property, Lieutenant Ernst von Platen, went bankrupt in 1766. In 1790 the lessee set up a dairy.
In 1792 the entire estate complex including the house burned down, which necessitated the lessees's living for several years in a newly constructed stable building.
The current manor house was erected in 1833/1834 and was rebuilt in subsequent years. In 1928 there were two estates in Velgast: the crown property of about 500 hectares (1235 acres) leased by Hans Langenohl; and the estate of Wilhelm Kruse with 110 hectares (272 acres).
The manor house was continuously occupied during the East German period. Today it is owned by the community and is rented out.
Pictures and information about the Velgast church
Velgast appears in volume 4 of Fotografische Zeitreise Vorpommern [Photographic Time Travel Vorpommern].

---
Keywords: