Deutsche Website

---
Manor house Manderow in calendar 2022
---
A manor house for a whole group!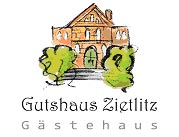 The guest house Zietlitz offers the suitable ambience for family celebrations, small seminars, groups of friends of historical manor houses; nature lovers, yoga groups and much more.
---
---
Manor House Mühlenhof
In 1429, Hermann von Hagenow sold the "Mühlenhof" to the Dobbertin monastery. Until 1747, the farm belonged to the Mestlin estate as a dairy farm, but then became an independent tenant estate. The first leaseholder was a von Müller, who at the same time ran the glassworks which he established from 1746 on. After the dissolution of the Dobbertin monastery in 1919, Mühlenhof became a state domain and was then administered as a state property by the Lübz-Marnitz land department. In 1921, the 390 ha estate was leased to the judge Ernst Flindt from Neustadt-Glewe.
---

---

---
The present single-storey manor house was built in 1866 with bricks from the monastery's own brickworks in Mestlin. The brick building with eight axes and a crippled hipped roof stands on a high basement made of boulder stones. On both sides, the attic was provided with gable lucarnes in brick-lined half-timbering. The entrance is on the former courtyard side with a stair landing in front. Only the cornices of the gables of the otherwise rather plain building were provided with brick mouldings. Behind the manor house there was a small estate garden with old beech trees which are well worth viewing, otherwise the garden is hardly recognisable nowadays.
Inside the house, some period details such as shutters, stairs, and floors have been retained. The house has been standing empty since 1990 and is in need of renovation. Although some beams have been renewed and the structure has by this action been structurally secured in parts, there is a need for further action in the near future.
After the end of the Second World War, the manor house was used as a residential building for several families, and later a kindergarten and a co-op shop moved in, there was also a hall for events.
After 1990, the manor house stood empty for a few years and was then sold to a private owner.
Behind the manor house there are remains of the former park, where mighty beech trees stand.
Of the once extensive estate only fragments are left; at the beginning of the 19th century there were four stables, a large milk house with a granary, and two barns.
---
Leaseholders of the Dobbertin Monastery Office, from 1918 on the Mecklenburg State Demesne:
| | |
| --- | --- |
| 1747 | von Müller |
| 1760 | A. von Drieberg |
| 1762 | H. F. von Plessen |
| 1764 | J. W. Cowalsky |
| 1773 | N. Hinz |
| 1774-1798 | Gustav Holsten |
| 1798-1800 | Friedrich Sauerkohl |
| 1800-1802 | Carl Sauerkohl |
| 1802-1845 | Christian Hamann |
| 1845-1851 | Friedrich Hamann |
| 1851-1865 | Adolf Stender |
| 1865-1893 | Bernhard Cabell |
| 1893-(1922) | Ernst Flint |
| (1926)-(1929) | Ernst Flints Erben |
| (1936)-1945 | Widow Elly Flint |

---
Keywords: