Deutsche Website

---
Manor house Manderow in calendar 2022
---
A manor house for a whole group!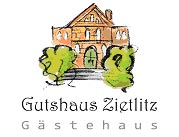 The guest house Zietlitz offers the suitable ambience for family celebrations, small seminars, groups of friends of historical manor houses; nature lovers, yoga groups and much more.
---
---
Manor House Mestlin
Mestlin is a place with a very interesting GDR history. Several buildings bear witness to socialist architecture and art of building. There is also the manor house and some farm buildings of the estate, day labourers' cottages, and new farmers' houses.
---

---

---
History of the estate prior to 1945:
Since the middle of the 14th century, the Squires von Gustävel had resided in Mestlin. From 1448 on the property belonged to the Dobbertin monastery and an estate was established. From 1918 on it was a state owned demesne.
Tenants of the Dobbertin monastery office and from 1918 to 1945 of the Mecklenburg state demesne administration:
| | |
| --- | --- |
| (1796) - 1802 | Johann Gregor Mühlenbruch |
| 1802 - 1847 | Carl Sauerkohl |
| 1847 - 1859 | Carl Krey |
| 1859 - 1861 | Carl Johann Andreas Krey |
| 1861 - 1904 | Hans Dehns |
| 1904 - (1920) | Paul Burchard |
| (1922) - 1945 | Bernhard Berckemeyer |
The Manor House
The manor house, which was rebuilt around 1876 after a fire, consists of three parts. The main building has one storey, to which a two-storey building is connected at the rear, which has a one-storey extension in alignment. Conversion work took place at the beginning of the 20th century and during the GDR period, after which the manor house served as a school. At the front of the manor house, pupils could set out on the unity path with the GDR-typical socialist motivational slogans: "Through work to a better life" and "Through knowledge to better ability". Since 1992 the manor house has been standing empty.
The exemplary village
In the early 1950s the young GDR government decided to make Mestlin a "socialist exemplary village". The aim was to equalise working and living conditions in the city and in rural areas. For this the Marx-Engels-Square was laid out in 1954, around which striking buildings were grouped that were built by 1962. The houses provided space for all sorts of purposes: cultural, educational, health and service facilities as well as shops, a restaurant and a nursing home. The square is dominated, however, by the Kulturhaus (House of culture), which opened in 1975.
The church
The chancel of the church was built around 1250. The east gable in brick is particularly beautiful. A round-arched frieze encloses the gable triangle.
Church chronicle: https://www.mestlin.de/kirche/kirchenchronik/ (in german only)

---
Keywords: