Deutsche Website

---
Manor house Manderow in calendar 2022
---
A manor house for a whole group!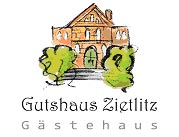 The guest house Zietlitz offers the suitable ambience for family celebrations, small seminars, groups of friends of historical manor houses; nature lovers, yoga groups and much more.
---
---
Manor House Massow
The mansion was built in 1860, after the predecessor building burned down. The estate was owned by the von Flotow, von Below, von Lücken, von Pahlen, von Weltzien, von Rohr, von der Lanken, von Preen, and again the von Lücken (in 1924) families.
---

---

---
In 1938, it was owned by Privy Councilor Max Baginski.
Today, the manor house, surrounding estate, a blacksmith's shop, and the listed park now serve as a nursing home.
---
Structure of ownership pre 1945:
| | |
| --- | --- |
| before 1502 | von Lücken (till 1855 also "von der Lücken") |
| (1778) | Lieutenant Jürgen Ernst Friedrich von Lücken |
| (1781)-1795 | Lieutenant Georg Ernst Friedrich von Lücken |
| 1795-1809 | Lieutenant Adam Ernst Dethloff von Lücken |
| 1809-1816 | Dr. Kossel and Advocat Schumacher for the creditors of the von Lücken familiy |
| 1816-1855 | Cavalry Captain Adam Ernst von Lücken |
| 1855-1871 | Chamberlain Carl von Lücken |
| 1871-1872 | Chamberlain Carl von Lücken and Henning Wilhelm Julius Ludwig von Lücken |
| 1872-(1917) | Henning Wilhelm Julius Ludwig von Lücken |
| -1938 | von Lücken family |
| 1938-1945 | Max Baginski |

---
Keywords: