Deutsche Website

---
Manor house Manderow in calendar 2022
---
A manor house for a whole group!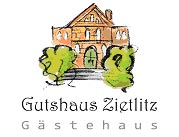 The guest house Zietlitz offers the suitable ambience for family celebrations, small seminars, groups of friends of historical manor houses; nature lovers, yoga groups and much more.
---
---
Manor House Massow
The mansion was built in 1860, after the predecessor building had burnt down. The estate was owned by the families von Flotow, von Below, von Lücken, von Pahlen, von Weltzien, von Rohr, von der Lanken, von Preen, and (again in 1924) von Lücken family.
---

---

---
In 1938, Privy Councillor Max Baginski was the owner.
Nowadays the manor building houses a nursing home and is together with the estate complex, the forge, and the park under monumental protection.
---
Structure of ownership pre 1945:
before 1502

von Lücken
The State Calendar records the name "von der Lücken" until 1855

(1778)

Lieutenant Jürgen Ernst Friedrich von Lücken

(1781)-1795

Lieutenant Georg Ernst Friedrich von Lücken

1795-1809

Lieutenant Adam Ernst Dethloff von Lücken

1809-1816

Dr. Kossel and Advocat Schumacher for the creditors of the von Lücken familiy

1816-1855

Cavalry Captain Adam Ernst von Lücken

1855-1871

Chamberlain Carl von Lücken

1871-1872

Chamberlain Carl von Lücken and Henning Wilhelm Julius Ludwig von Lücken

1872-(1917)

Henning Wilhelm Julius Ludwig von Lücken, since 1900 monastery governor in Malchow

-1938

von Lücken family

1938-1945

Max Baginski

---
Keywords: