Deutsche Website

---
Ludorf manor in calendar 2019
---
Langensee manor house in calendar 2021
---
A manor house for a whole group!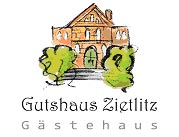 The guest house Zietlitz offers the suitable ambience for family celebrations, small seminars, groups of friends of historical manor houses; nature lovers, yoga groups and much more.
---
Manor House Lebehn
Lebehn has two estate complexes. The old manor house with a neighbouring barn, an elongated boulder stone stable and a granary form the origin of the estate complex, which is bordered by a boulder stone wall.
---

---

---
On the opposite side, directly on the shore of Lake Lebehn, the new representative manor house was built from 1907 to 1912 in the middle of a small park, it was commissioned by the Cologne cement manufacturer Carl Königs and his wife Ursula nee von Dewitz. Afterwards the old manor house was used as the estate manager´s house.
The Königs family owned the estate from 1905 until its expropriation in 1945, previous owners were the von Brandeck-Nadrense family, who sold it to the von Ramin family, who in turn sold it to the Gamp brothers.
After 1945, both houses initially served as refugee accommodation, later also for communal purposes and as a village co-op shop.
Nowadays they are privately owned. Renovation works on the manor house have started.
Lebehn finden Sie im Buch "Fotografische Zeitreise Vorpommern", Band 4

---
Keywords: