Deutsche Website

---
Ludorf manor in calendar 2019
---
Langensee manor house in calendar 2021
---
A manor house for a whole group!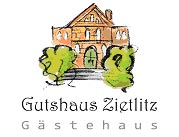 The guest house Zietlitz offers the suitable ambience for family celebrations, small seminars, groups of friends of historical manor houses; nature lovers, yoga groups and much more.
---
Manor House Lebehn
The manor house, a two storey plain rendered building, was erected in 1910 together with a small park.
---

---

---
After 1945 it served as accommodation for refugees and afterwards until 1971 as a co-operative shop. From then on it stood empty.
Since 1996 it is again private property and it is being renovated.

---
Keywords: