Deutsche Website

---
Weddings & celebrations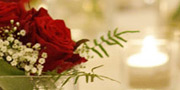 in the stylish ambience of Gamehl Castle - the faithfully restored ballroom offers room for 80 people.
---
A manor house for a whole group!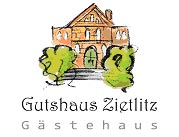 The guest house Zietlitz offers the suitable ambience for family celebrations, small seminars, groups of friends of historical manor houses; nature lovers, yoga groups and much more.
---
Manor house Greven in calendar 2019
---
Moated Castle Gnemern
The new house was built between 1682 and 1685. Some of the older structures were integrated into the new building. It was reconstructed again towards the end of the 19th century to give the manor house its current form.
---

---

---
The property was owned by the families von Gnemare, von Preen, von Fincke, von Reventlow, von Vieregge, and von Oertzen. From 1661 to 1945, Gnemern was the ancestral seat of the Barons von Meerheimb.
In 1981, renovation of the building began. The manor house was made a cultural center, but the development was stopped in 1989.
After 1990, it was sold to a private owner. It was sold again after initial renovation work on the manor house and then used for antique trade and as a café.

---
Keywords: