Deutsche Website

---
Weddings & celebrations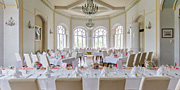 in the stylish ambience of Gamehl Castle - the faithfully restored ballroom offers room for 80 people.
---
A manor house for a whole group!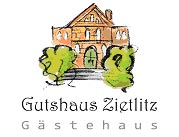 The guest house Zietlitz offers the suitable ambience for family celebrations, small seminars, groups of friends of historical manor houses; nature lovers, yoga groups and much more.
---
Manor house Ganzow in calendar 2022
---
Manor House Gottmannsförde
Gottmannsförde is peacefully and idyllically situated in front of the gates of the provincial capital of Schwerin in the scenic Stepenitz Valley region.
---

---

---
Gottmannsförde was documented for the first time in a document of Count Otto von Schwerin in 1348. Bolto von Drieberg is listed as the Lord of Gottmannsförde, and the village remained a property of the Drieberg family until 1781. Afterward, it changed owners six times until 1829. In 1829, Johann Friedrich von Böhl acquired the property following a public tender by the Grand Duke of Mecklenburg. The last owner before the expulsion and expropriation in 1945 was Margot von Böhl. The manor house was built in Neo-Gothic architecture in 1847.
During the GDR period, the façade was considerably simplified and all the original jewelry taken from the building. In 1991, Raimar v. Böhl u. v. Klass returned to Gottmannsförde with his wife. He bought the completely deserted farmhouse and the overgrown park and leased the agricultural land. Meanwhile, his son Alexander took over the estate enterprise in the 6th generation.
The manor house now has a bright and cozily furnished holiday apartment with a beautiful view of the adjoining manor park.
Further information and picture: www.gottmannsfoerde.de (in german only)

---
Keywords: