Deutsche Website

---
Weddings & celebrations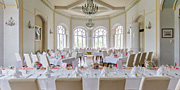 in the stylish ambience of Gamehl Castle - the faithfully restored ballroom offers room for 80 people.
---
A manor house for a whole group!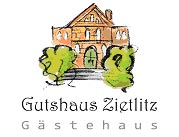 The guest house Zietlitz offers the suitable ambience for family celebrations, small seminars, groups of friends of historical manor houses; nature lovers, yoga groups and much more.
---
Manor house Ganzow in calendar 2022
---
Manor House Glave
First documented mention of the von Glaveke family for Glave on Krakow's Obersee around 1340. Last mention of the family around 1412.
---

---

---
The manor house originally dates from the 15th/16th century. This was massively destroyed during the Thirty Years' War. During the second half of the 18th century it was rebuilt.
The owners of the estate changed frequently. At the end of World War II, it was in possession of Ernst August von Blücher, Squire of Kuppentin.
After the land reform, the estate became part of the VEG Tierzucht (animal husbandry) Laage. (A "Volkseigenes Gut" German for People-Owned Property, was a state-owned farm in the Communist German Democratic Republic, GDR.)
In 1945, Michael Altenburg purchased the manor house. It was extensively renovated and is now a residential property.
In 1963, an important coin find was made in Glave. The coins were from the time immediately before the expulsion of Wallenstein's soldiers from Glave by the Swedes during the Thirty Years War. They can now be viewed in the Güstrower Stadtmuseum (Güstrow Town Museum).
---
Structure of ownership prior to 1945:
| | |
| --- | --- |
| 1340 - approx. 1412 | von Glaveke family |
| vor 1660 -1882 | Franz von Oldenburg, von Oldenburg family |
| 1882 -1887 | Victor von Laffert |
| 1887 - (1938) | Theobald von Böhl |
| -1945 | Ernst August von Blücher of Kuppentin |

---
Keywords: