Deutsche Website

---
Historical mills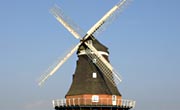 In some places these special technical monuments have been preserved. You can find many of them on the mill page.
---
A manor house for a whole group!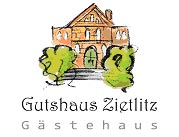 The guest house Zietlitz offers the suitable ambience for family celebrations, small seminars, groups of friends of historical manor houses; nature lovers, yoga groups and much more.
---
City Guide Stralsund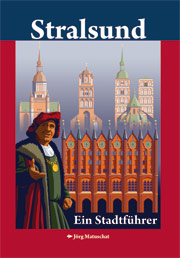 for guests of the Hanseatic city: A richly illustrated ramble through the present and history of the Hanseatic city of Stralsund with a map of the old town.
---
Ziethen Manor House
The Ziethen estate north of Anklam was owned by the von Owstien family for over 300 years until 1779. The Buggenhagen and Lepel families preceded them.
---

---

---
After 1779 the owners changed in quick succession until in 1858 Helmuth Graf (Count) von Schwerin acquired the property. In 1922 Bernhard Graf von Schwerin had the house, built in 1818, reconstructed and modernized on the occasion of his marriage. He had a music room added and the von Schwerin coat of arms with the years 1818 and 1922 installed over the entryway. The park also got a makeover. After the dispossession of the von Schwerin family in 1945 the house offered shelter to refugees and was later used for purposes typical of former manor houses in East Germany: cooperative store, restaurant, child care facility, and the administration of the municipality and state-owned enterprises. Since German reunification the house has continued to be occupied: offices have been set up and some rooms are used by the municipality.
The landscape garden is very well maintained and the agricultural buildings of the estate remain, some of them still used.
St. Mary's Church, dedicated in 1257, is separated from the agricultural complex and park by a highway. The oldest remaining church furnishing is a baptismal font of Gotland limestone from the first half of the fourteenth century.

---
Keywords: