Deutsche Website

---
Manor house Viecheln in calendar 2022
---
Design by ars-campus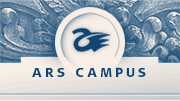 ars-campus, the specialists of webdesign, printdesign and logo – based in Rostock and Stralsund.
---
Manor House Viecheln
Viecheln lies north of Gnoien near the border with Western Pomerania. From 1865 to 1945 the estate was owned by the merchant Blohm family from Lübeck.
---

---

---
The manor house in Viecheln is a striking example of the extensive work of the well-known Wismar architect Heinrich Gustav Thormann.
The neo-Gothic-English Tudor style was in great demand in the 19th century and Thormann knew how to enthuse wealthy clients, in keeping with the taste of the times, with individual room layouts, representative halls, staircases, and conservatories. And this was the case in 1869 with Wilhelm Eduard Blohm, who had purchased the estate four years before. He came from a well-known Lübeck merchant family that organised long-distance trade with Venezuela; his younger brother Hermann was co-founder of the well-known Blohm & Voss shipyard.
At the same time as the house was built, Wilhelm Eduard Blohm also had the small English landscape park laid out with many rare trees and shrubs. A park has been documented since the 17th century - it probably goes back to the von Moltke family, who managed the property in 1627.
In 1945, the Blohm family was expropriated and the furnishings of the manor house were looted. In the nearby village of Behren-Lübchin the Blohm family grave site is located.
After World War II, refugees first lived in the house, and later a kindergarten, a restaurant and offices were accommodated here. After 1990, the listed manor house was in possession of the municipality for many years, which had the manor house renovated from 1995 onwards. In addition to a restaurant, there were community and meeting rooms inside the building.
Since 2020 Viecheln now has new owners who are continuing the renovation and returning the house and the park to their original charm; art and culture is an essential part of the new concept.
---
Structure of ownership pre 1945:
| | |
| --- | --- |
| 1627 | Otto von Moltke |
| -1789 | Martin Wendt |
| 1789-1803 | Brothers von Hanneken |
| 1803-1808 | von Boddin family |
| 1808-1812 | von Hanneken family |
| 1812-1845 | |
| 1845-1863 | Friedrich Carl Ferdinand von Schuckmann |
| 1865-1945 | Blohm family |
| 1865 | Wilhelm Eduard Blohm |
| 1921, 1938 | Georg Thomas Blohm |

---
Keywords: