Deutsche Website

---
Manor house Solzow in calendar 2022
---
Travelling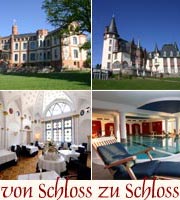 from castle to castle.
---
A manor house for a whole group!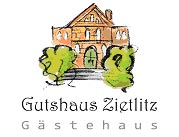 The guest house Zietlitz offers the suitable ambience for family celebrations, small seminars, groups of friends of historical manor houses; nature lovers, yoga groups and much more.
---
Manor House Starkow
The Starkow estate had been owned by the von Raven family since 1859. At the beginning of the 20th century, Paul Heydemann is said to have been the owner, followed by H. W. Schulze, Edwin Asmussen in 1924, and Heinrich Schack in 1945.
---

---

---
The manor house had been empty since 1990, was unsecured and left to ruin. Today, it is a private property again and is currently being renovated. The manor house has a living space of about 1,000 sqm and a 5 m high attic. The building stands on a vaulted cellar made of stone. Next to the manor house is a small listed park with an orchard. One special feature of the park is the single-piece, 150-year-old rock bridge.
The barn, the only remaining farm building of the former estate complex, is being renovated too.
---
Structure of ownership pre 1945:
1500-1783

von der Lühe familiy (with Thelkow)

(1781)-1783

the heirs of captain V. O. von der Lühe

1783-1785

captain Carl Gustav von Moltzahn (Thelkow)

1785-1786

captain Gustav Carl von Moltzahn (Thelkow)

1786-1792

(captain Gustav Carl von Moltzahn)

cavalry captain Gottschalk Anton von Wickede (see Thelkow and Sophienhof)

1792-1795

captain Gustav Carl von Moltzahn (see Thelkow)

1795-1797

captain Gustav Carl von Moltzahn and cavalry captain Gottschalk Anton von Wickede (see Thelkow and Sophienhof)

1797-1798

Sir Wilken

1798-1799

Heinrich Carl von Lowtzow

1799-1802

councillor of justice Christian Friedrich Ludwig Rönnberg (see Kowalz)

1802-1805

cavalry captain Carl Friedrich von Scheither

1805-1816

Dr. Taddel for the creditors of cavalry captain Carl Friedrich von Scheither (see Kowalz)

1816-1837

1837-1839

Heinrich Berkholtz (see Thelkow)

1839-1847

Johann Friedrich Gustav Berkholtz (see Thelkow)

1847-1852

Hermann Heinrich Ernst Berkholtz (see Thelkow)

1852-1859

Heinrich Howitz (see Thelkow)

1859-1872

major Helmut Otto Gotthard von Raven

1872-1904

Gotthard Julius Ernst von Raven

1904-1908

Paul Heydemann

1908-1914

Richard Matthies

1914-(1916)

Heinrich Wilhelm Schulze (vather) and Walter Schulze (son)

(1922-1923)

Edwin Asmussen

(1926)-1936

Wilhelm von Dresky

1936-1945

Heinrich Schack

---
Keywords: