Deutsche Website

---
Manor house Solzow in calendar 2022
---
Travelling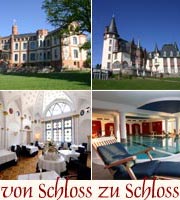 from castle to castle.
---
A manor house for a whole group!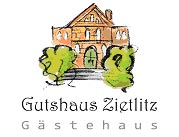 The guest house Zietlitz offers the suitable ambience for family celebrations, small seminars, groups of friends of historical manor houses; nature lovers, yoga groups and much more.
---
Sophienhof estate near Tessin
The manor house disappeared between 1953 and 1980.
---

---

---
Structure of ownership prior to 1945:
| | |
| --- | --- |
| (1781)-1783 | |
| 1783-1786 | |
| 1786-1796 | Captain Gustav Carl von Moltzahn, Pawn owner is Cavalry Captain Gottschalk Anton von Wickede (see Thelkow and Starkow) |
| 1796-1797 | Cavalry Captain Gottschalk Anton von Wickede (see Thelkow and Starkow) |
| 1797-1798 | |
| 1798-1802 | Councillor of Justice Christian Friedrich Ludwig Rönnberg (see Kowalz and Starkow) |
| 1802-1804 | Cavalry Captain Carl Friedrich von Scheither (see Kowalz and Starkow) |
| 1804-1816 | Friedrich Baron von Dillenburg; since 1805 Dr. Taddel for the creditors of Baron von Dillenburg (see Kowalz and Starkow) |
| 1816-1837 | |
| 1837-1841 | Dr. Gustav Hermann Verthling (see Kowalz) |
| 1841-1894 | Josias von Plüskow (see Kowalz) |
| 1894-1897 | The Heirs of Josias von Plüskow (see Kowalz) |
| 1897-1914 | The Heiresses of Josias von Plüskow (see Kowalz). Four persons appear as liege holders, including twice mentioned the Christian names Karl, Colonel Kars von Plüskow, Major General Karl von Plüskow, Major General and Commander of the II Guard Infantry Brigade Otte von Plüskow and Major Hans von Plüskow |
| 1914-(1938) | First Lieutenant (ret.) Ernst von Randow (see Kowalz) |

---
Keywords: