Deutsche Website

---
Manor house Solzow in calendar 2022
---
Travelling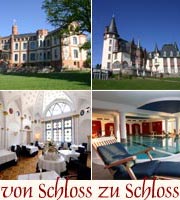 from castle to castle.
---
A manor house for a whole group!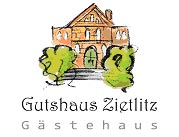 The guest house Zietlitz offers the suitable ambience for family celebrations, small seminars, groups of friends of historical manor houses; nature lovers, yoga groups and much more.
---
Manor House Sparow
The former Sparow estate lies north of Malchow in the middle of the Nature Park Nossentiner/Schwinzer Heide with the bordering Müritz National Park and has been completely rebuilt into a new hotel complex since 1998.
---

---

---
The redesigned estate next to a church provides many leisure facilities. A part of the stone wall is preserved, and apartments were created in the former park. The first documented reference to Sparow was on 17 April 1500. Diederich and Jasper von Flotow pledged the estate to Hinrich Berends on this day. The estate was under the ownership of the Wangelin family in 1624, and Eggert Christoph Knut purchased the ownership from the bankrupt Wangelin family in 1692. Joachim von Pitzbuer, the son-in-law, was the heir of Mr. Knut, who sold Sparow to Ernst Christian von Holle in 1725. Ernst F. von Raven purchased the ownership in 1747 and Duke Friedrich Franz I in 1789.
Sparow, with its 820 ha., was auctioned to the knighthood in 1812; the owner was Ludwig Alexander Count von Blücher. The estate finally went to Wilhelm Neckel in 1850 and remained under the ownership of the family until its expropriation after 1945.
The manor house was a baroque building at its core which was later renovated and extended.
It was used, as was typical of the DDR times, as a residence, amongst others things. It stood empty for many years after the political change. In 1997 the dilapidated building had to give way to a new building of identical design.
---
The ownership until 1945:
until 17.04.1500

Diederich and Jasper von Flotow

1500

by way of a pledge Hinrich Berends

1624-1692

Christian von Wangelin

1692-1745

Eggert Christoph von Knuth

1745-1747

Joachim von Pitzbuer

1747-1788

Ernst Friedrich von Raven

1788-1812

Grand-ducal demesne chamber

1812-1850

Count von Blücher auf Finken

1850-1938

Wilhelm Neckel (previous tenant)
1921 Hermann and Gottfried Neckel
1938 Hermann Neckel

---
Keywords: