Deutsche Website

---
Nisdorf manor in calendar 2016
---
Design by ars-campus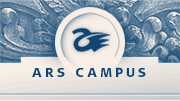 ars-campus, the specialists of webdesign, printdesign and logo – based in Rostock and Stralsund.
---
Castle, Manor House or Farm House?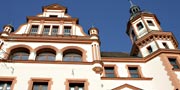 Information about the classification castle, manor house or farmhouse. Surely you must have asked yourself by which criteria we sorted the listing of manor houses and castles.
---
Manor House Nisdorf
The manor house and family hotel Nisdorf is within view of Grabower Bodden. The feudal estate looks back on over 700 years of history:
---

---

---
---
The first documented reference dates from 1302 when Knight Johannes von Nisdorf (Johannes de Ost de Neslestorp) gave some estates to a convent. Among the owners were the Stralsand Councillor Sabel Segefried in 1439, the Junge family in 1455 and the Kloster Neuenkamp convent in 1512. Caspar von Rammin then followed in the 16th century, who had to cede the estate to Stralsund because of debt in 1612 but could buy it back in 1650. It was destroyed in 1675/76 and rebuilt in 1695 by the owner at the time Wilhelm von Hertell. The entrepreneur Carl Georg Rewoldt bought the Nisdorf estate in 1858. His daughter Therese, married to Major Max von Zansen-Osten (1841-1904), took over the estate management.
The manor house partly burnt down in 1898 and was then rebuilt in its present design.
Therese died at the age of 90 in 1931. Two of her four daughters took over the estate and continued to manage it. The estate was occupied by Russian troops after the end of World War II. Those in the estate had one hour to pack their things and were then expelled. Refugee families were quartered in the manor house. The whole estate property was divided into many small parcels within the land reform in autumn 1945 and allocated to the people of Nisdorf. They formed an agricultural production cooperative somewhat later.
Schools and a nursery were housed in the manor house until 1968. The agricultural production cooperative staff was accommodated in the summer as well in the manor house. The incomers began to leave the manor house. The manor house, barring a shop on the ground floor, was completely empty in 1989.
The house was empty and became derelict after the political change. The Berliners Jürg Gloor and Sabine Stange purchased it in 1997. The restoration and conversion to a family hotel took a total of eight years.
A family hotel was opened in July 2003. The manor house has 12 generous holiday apartments and recreation rooms.
There is a large garden spread around the manor house.

---
Familienferienanlage Gut Nisdorf GmbH
18445 Nisdorf, Grabowerstraße 14
Contact: Sabine Stange und Jürg Gloor
Phone: 038323-2510
Fax: 038323-25151
Email: kontaktSPAMFILTER@gut-nisdorf.de
Url: www.gut-nisdorf.de
---
Keywords: