Deutsche Website

---
Neu Wendorf manor in calendar 2019
---
Design by ars-campus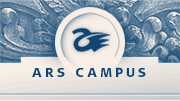 ars-campus, the specialists of webdesign, printdesign and logo – based in Rostock and Stralsund.
---
Neu Bartelshagen manor in calendar 2019
---
Manor House Neu Damerow
Neu Damerow (originally Damerow, with 30 inhabitants today): The knightly seat of Lübz, originally a castle on a peninsula on the east bank of Lake Poser, which is divided into Lake Damerow and Lake Poserin today.
---

---

---
The middle section is spilt up. The castle, which was inaccessible from the west and secured in the east on the hill before the peninsula, was owned by the von Hahn family in 1350 and the von den Linstows in 1605. The last Linstow died in 1708, and his heirs owned the estate until 1784. In 1753, the castle burned down and was then replaced by the manor house, a large farmhouse typical of the time. Some of the houses of the village are probably from around this time but have been modernized even more than the manor house. Even more thrilling are the two huge old trees, especially the sycamore between the manor house and lake that is at least as old as the house. In 1896, the estate had a size of 1,099 ha (including 390 ha of forest, 247 hectares of water). Redewisch and Klein Poserin were pertinences. The property, together with Kleefeld (near Cambs, 971 ha) and Schlieven (near Severin, 520 ha), belonged to the siblings von Henkel, heirs of Theodore von Henkel. The von Henkels sold it before the First World War. Damerow was acquired by Wilhelm von Treuenfels, mostly for hunting purposes. He had built a large hunting lodge next to Lake Damerow in 1910 and decorated it with five large bronze figures. In 1931/32, he bought a forest to supplement the estate, which now had a size of 1,152 ha. In 1926, the owner of the neighboring Warlhals erected a somewhat similar but smaller hunting lodge.
After the war, both served as centers for tuberculosis and mental disorders. However, the NVA, who had occupied large parts of the forest, were not okay with this. Warlhals was demolished in 1985 despite violent protests by the locals.
Damerow remained intact and, after the fall of the Berlin Wall, was sold to a manufacturer who has inspiringly renovated the house – but one of the five figures is missing.

---
Keywords: