Deutsche Website

---
Manor house Solzow in calendar 2022
---
Travelling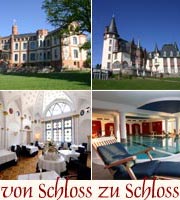 from castle to castle.
---
A manor house for a whole group!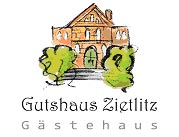 The guest house Zietlitz offers the suitable ambience for family celebrations, small seminars, groups of friends of historical manor houses; nature lovers, yoga groups and much more.
---
Manor House Severin
The Severin manor house is a Neo-Renaissance brick building built in the 1880s. Its owners changed frequently over the centuries.
---

---

---
It was owned by the von Brüsewitz family and the Dobbertin monastery in 1309, the von Grabow family in the 17th century, Gustav Ludwig von der Lühe in 1722, Hans Ulrich von Quitzow in 1746, Carl Paul Neckel starting in 1872, Karl Ernst von Meyenn starting in 1898, and Otto Rieck starting in 1911. One of the last owners was Günther Quandt, the first husband of Magda Goebbels.
After 1945, the manor house served as a refugee shelter, later as a residential building and a training center for the GDR's Cultural Union. It was used as a training center until 1996.
It has since been empty and had been neglected, until a new owner was found in 2002. By the end of 2010, renovation of the manor house had been completed and it was only used for private purposes.
The imposing church building was built around 1872 on the foundations of the former church, after it had been closed in 1866 due to dilapidation.
---
Owner of the estate until 1945:
| | |
| --- | --- |
| 13th century | von Brüsewitzfamily and monastery Dobbertin |
| 17th century | von Grabow family |
| 1722-1746 | Gustav Ludwig von der Lühe |
| 1746-1872 | Hans Ulrich von Quitzow |
| 1872-1899 | Carl Paul Neckel |
| 1899-1901 | Karl Ernst von Meyenn |
| 1901-1911 | Hermann Dieker |
| 1911- not less than 1921 | Otto Rieck |
| 1930 | Walter Granzow and factory owner Günter Quandt (Pritzwalk) |
| 1938-1945 | Günter Quandt |

---
Keywords: